TOUR WITH CHIEKO KOJIMA AND SHUNJO ONO
'Dojoji': An ancient Japanese legend of unrequited love, told through Japanese drums, dance and music. Taiko Meantime with special guests Chieko Kojima and Rev. Shunjo Ono.
Taiko Meantime brought "Dojoji" to the UK in 2015, 16 and 17 with series of concerts, pre-show-talks, school and public workshops. "Dojoji" fused powerful drumming, haunting melodies, exquisite movement and stunning costumes to tell a dramatic Japanese legend – a tale of unrequited love – the only production of this kind the UK has ever seen. We were honoured to be performing with veteran Kodo dancer/drummer Chieko Kojima – loved the world over for her unique feminine style of Taiko drumming and exquisite movement. We were also joined by Rev. Shunjo Ono, the head monk at Dojoji Temple who will give pre-show talks and narrate the performances.
30th July – WOMAD Festival, Charlton Park, Wiltshire
2nd Nov – Baths Hall, Scunthorpe
6th Nov – Malvern Theatres, Malvern
 7th Nov – Merlin Theatre, Frome 
9th Nov – Ferneham Hall, Fareham 
11th Nov – The Stables, Milton Keynes 
13th Nov – Queen's Theatre, Hornchurch
19th April – Maltings, Farnham
18th April – Royal Northern College of Music, Manchester
16th April – Laban Theatre, London
Chieko Kojima Born in Iwafune, Tochigi-prefecture, Chieko joined Ondekoza in 1976 and thus began her encounter with folk dancing. Since the formation of Kodo, Chieko has carved out a niche for herself as one of the few regularly performing female members of Kodo. She is noted for the original style of her dancing and her 'Hachijo' style of drumming – unique in the world of Taiko beacuse of its distinctly feminie nature. She also performs as a member of the three female voice and dance ensemble, 'Hanayui' as well as in her own solo performance series 'Yikiai'. www.kodo.or.jp/member/chieko_en.html
Shunjo Ono Shunjo Ono, the head monk from Dojoji Temple in Wakayama, Japan, gave pre-show talks about the legend of Dojoji and narrated the performance itself. Mr. Ono will gave fascinating talks in English on the legend of Dojoji and its central characters, Anchin and Kiyohime. With the ancient Dojoji scrolls that depict the legend, he told the story and explained how it links with both Shinto – the ethnic religion of Japan, and Buddhism. Hearing and seeing the story first-hand from Mr. Ono was an enlightening experience in itself, but greatly enriched the audience's understanding of performance. Find out more about Shunjo and Dojoji Temple here: www.dojoji.com/e/index.html
Clive Bell Clive Bell is a musician, composer and writer with a specialist interest in the shakuhachi, khene (Thai mouth organ) and other East Asian wind instruments. He has travelled extensively in Japan (where he studied shakuhachi with the master Kohachiro Miyata), Thailand, Laos and Bali, researching music and meeting local practitioners. In 2011 he played with Jah Wobble at Ronnie Scott's and the Glastonbury Festival. Clive is the shakuhachi player on Karl Jenkins's album Requiem on EMI Classics, and the final two Harry Potter movies. His shakuhachi playing was featured in a live solo session on Radio 3's Late Junction, and in 2013 on Radio 3's In Tune. Clive Bell has a substantial recording history as both a solo artist (his solo album, Shakuhachi: The Japanese Flute was re-issued in 2005 by ARC Records) and as a composer for film, TV and theatrical productions (Complicite, IOU, Whalley Range Allstars). Kazuko Hohki, Jah Wobble, Jaki Liebezeit, David Sylvian, David Toop, Jochen Irmler of Faust and Bill Laswell number among Clive Bell's collaborators. Based in London, he writes regularly for the music monthly The Wire. www.clivebell.co.uk
Hibiki Ichikawa Hibiki Ichikawa is the only professional player of tsugaru shamisen in the U.K. In 2015, Hibiki qualified to perform under the "Tier 1 Exceptional Talent Visa", granted only to small number of artists. He is now officially recognised as a world-leading talent of the tsugaru shamisen. www.hibikishamisen.com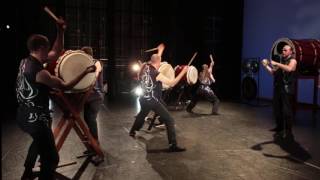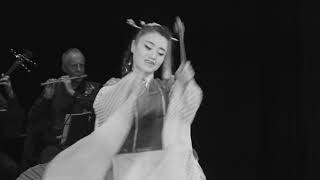 Dojoji: Enter Anchin and Kiyohime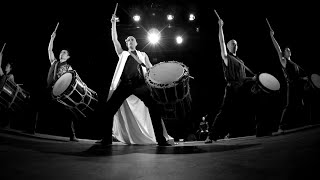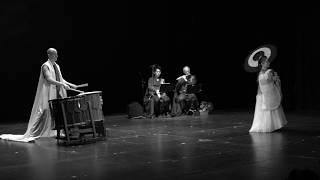 Dojoji trailer
Dojoji: Enter Anchin and Kiyohime
Dojoji: Kumano
Dojoji: Kaze no Tabi